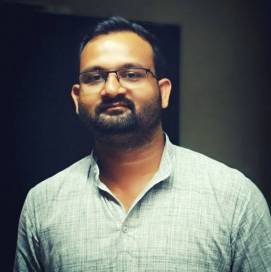 Sumit Chauhan
Designation: Senior Program Manager
Email: sumit.chauhan@ficci.com
Sumit Chauhan is working as a Sr. program manager to lead the Maharashtra WASH initiative along with supplementing the national efforts in driving partnerships and potential new market outreach.
He comes to us from the Macquarie Group Foundation where he was in charge of planning and executing CSR programs and was tasked with ensuring corporate brand positioning and message consistency, delivering strategic insights to business stakeholders, and collaborating with cross functional teams to achieve desired goals globally.
He has a unique combination of being a CSR professional who is also a client-facing marketer with nearly 10 years of experience in CSR, branding, marketing, across sectors like Finance, FMCG, Advertising, ITES, Print publication and Pharmaceutical industry.
It is an additional advantage that Sumit has a good hold on areas of policy, the Companies Act 2013, Section 135, Schedule 7 – CSR rules, a working knowledge of standards like ISO-26000 and SA-8000 and international reporting standards like GRI-3/4.